Here are some charming hotspots beyond the usual worth experiencing in The City Of Pines-from where to stay and dine, to coffee and cultural stops-through the lens of a new resident.
Nostalgia and rediscovery bring us back to Baguio, The City of Pines. For those of us who grew up summering here, we are drawn to recreating those memories for ourselves or our growing families. With the ease of taking a four-hour land trip, there is a resurgence of interest in the region. Aside from the classic dining and recreational establishments that define the city, there is also a fresh and buoyant vibe that is percolating brought about by dynamic local personalities and a few transients making one's visit memorably experiential.
READ ALSO: Youthful Wanderlust: Top Picks For Gen Z Travel Destinations
From tucked-away cafes to artisanal finds, I'm sharing a list I've compiled over the past three years of being a resident of Baguio. This list includes top insider recommendations shared with me as well as personal discoveries that I hope will help you experience Baguio a little differently from the usual.
A New Place to Stay
The Country Place
Aside from top-end accommodation choices like Baguio Country Club and The Manor at Camp John Hay, a top recommendation is the quaint 1960s house on Dominican Hill called The Country Place. Composed of three "residences" that can accommodate a maximum of ten guests each. Each residence has its own uniqueness and comes with fully equipped kitchens and working fireplaces. The special factor that draws its guests, however, is the warm and gracious hospitality of its hostess, Mrs. B as she is fondly called.
As the temperature cools down, there's nothing quite like enjoying a glass of wine, engaging in lively conversations with loved ones, and playing cards or board games by the warm glow of the fireplace. It's a cherished indoor activity that many of us who have experienced the Country Place adore. And waking up to the sight of misty landscapes bathed in the gentle rays of the sun is undoubtedly a close second favorite. Observing the city awakening as you savor a comforting cup of local coffee provides a delightful and invigorating start to the day.
Where to Eat?
Miele Guide awardee Hill Station and Japanese restaurant Chaya are two of Baguio's best and most consistent restaurants. Together, they put the city on the culinary map, allowing other solid gems to find their spotlight.
Hill Station
Renowned for being the only Baguio restaurant to be included in the Miele Guide, the famed restaurant serves some of the best Caesar salad there is, in addition to their top-notch Spanish dishes like callos, gambas, and paella. The greatness of their food also matches their service, which remains consistent even through their other outlets.
Chaya
Visiting Chaya is like going to Japan without leaving the country. Owner Sonoko is extremely hands-on and the items on the menu let you experience traditional Japanese dishes as they were meant to be prepared and consumed. Sit inside Chaya on Legarda St. to bask in the home's cozy interiors or dine al fresco to breathe in the fresh Baguio air. 
113 Wagner Cafe
This garden restaurant is actually a home. Techie Maravillas Pantaleon raised seven kids and a garden of diverse plants and greenery; the latter of which now serves as the cafe's lush al fresco setting. Guests can indulge in set-style menu items like steaks and roasted chicken to go with the gorgeous view of the city and, in many cases at the cafe, maybe even get engaged just right after dessert–just remember to make a reservation.
Gypsy Cafe by Chef Waya Araos
Chef Waya Araos relocated from Quezon City to make a new home perched on a hill in Baguio. In creating comforting farm-to-table menus inspired by places around the globe from local, seasonal ingredients, Chef Waya has created a warm and nurturing restaurant that fosters love and community in the form of food.
Mama's Table
Located in La Trinidad, Chef Vicky Clemente opened her home (and dining table) to guests looking for fine degustation. Mama's Table retains its romantic charm and is strictly by reservation for a minimum of six people.
Foggy Mountain Cookhouse
Every part of the Foggy Mountain Cookhouse's name is a strong reflection of what it actually is. Situated on a foggy mountain, the stunning view comes from the house-now-restaurant of Marianito "Chef Babes" Reyes. It's a highly personalized experience, one that Chef Babes pays close attention to and involves himself completely in, allowing you to experience signature comfort dishes at their best–highly worth the visit.
Mangiamo at Giraffe Boutique Hotel
The hotel's Italian restaurant grounds itself in the authenticity of its dishes. Being the creation of Italian chef Giovanni Danza, you can't help but indulge in dishes made with such skill, passion, and above all, fresh ingredients.
Lemon & Olives
The Mediterranean comes to the mountains. In this Greek taverna, the food is as good as the setting. The good view, amazing food, and cozy ambiance cement its place as one of the Baguio's most popular restaurants.
Coffee
Hot Cat
The charming little cafe has been making a name for itself since it opened its doors. Inspired by third-wave Australian coffee shops, this cozy little cafe often involves the owner brewing the coffee herself, and it wouldn't be complete without their abundance of cat decor.
Victoria Cafe in Loakan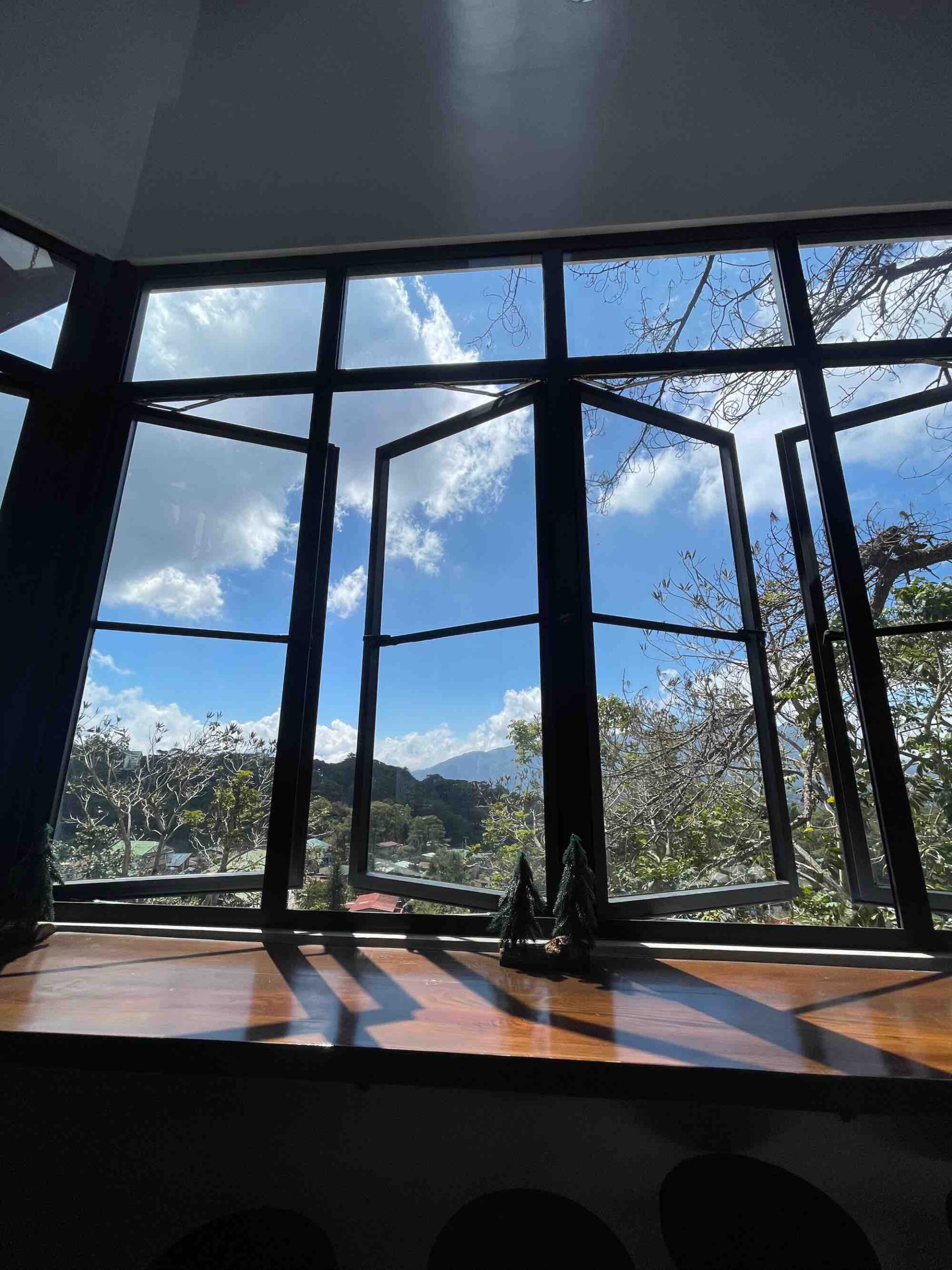 This second-generation-run bakeshop has been a pillar of affordable baked goods, most notably for its amazing cream puffs. Located on Loakan Rd. near Camp John Hay, the chic but cozy interiors give you a nice viewing platform to look over the mountains as you sip on your delicious coffee.
Taguan Cafe at Gypsy Baguio
Nested inside Chef Waya's Gypsy, Taguan Cafe continues the same philosophy. Pull up a chair, sip on some coffee, and leave some room for conversations. If you're looking for something different, go and give their coffee cocktails a try.
Raincoat Coffee at G1 Lodge
G1 Lodge is an award-winning hotel known for its stunning design made from recycled wood. Perch yourself at Raincoat Coffee for a nice view of The City of Pines as you warm yourself with a cup of coffee.
Cultural and Creative Stops
Museo Kordilyera
While in Baguio, learn about the indigenous cultures of the Cordillera Administrative Region via the displays and installations at the Museo Kordilyera.
BenCab Museum
Every contemporary art enthusiast has to visit BenCab Museum here in The City of Pines. While some of his work is available at the National Museum of Fine Arts, it's simply a marvel to witness many of national artist Benedicto Reyes Cabrera's art in the flesh and under one roof.
What to Buy
Mt. Cloud Bookstore
What's not to like about this Baguio bookstore that absolutely adores what it sells? Featuring a range of local publications for kids to adults, Mt. Cloud Bookstore is simply passionate about what they do. Furthermore, you will surely have great recommendations on what books you should get.
Amparo's Apothecary
If you're looking for artisanal fare, Amparo's Apothecary just might have what you need. In addition, inside the rustic interiors sit handmade soaps, balms, and body butters by Amparo Magallanes, who is also a regular participant of ArteFino in Manila.
Philippine Treasures
Owner and designer Loly Gomez has been making, exporting, and customizing home and Christmas decor for more than four decades now from The City of Pines. Moreover, the CITEM Awardee has long served the local community and has also been exporting her designs to big department stores in the United States.
Sabado's Handicrafts
Discover bowls, furniture pieces, and decorative items made from recycled hardwood along with many other Baguio antiques at their shop on Outlook Drive.
Hill Station at Casa Vallejo
Bring home amazing deli and also artisanal pottery from Sagada.
Easter Weaving Room
Local textiles from different regions in the North are also available here in Baguio.
Narda's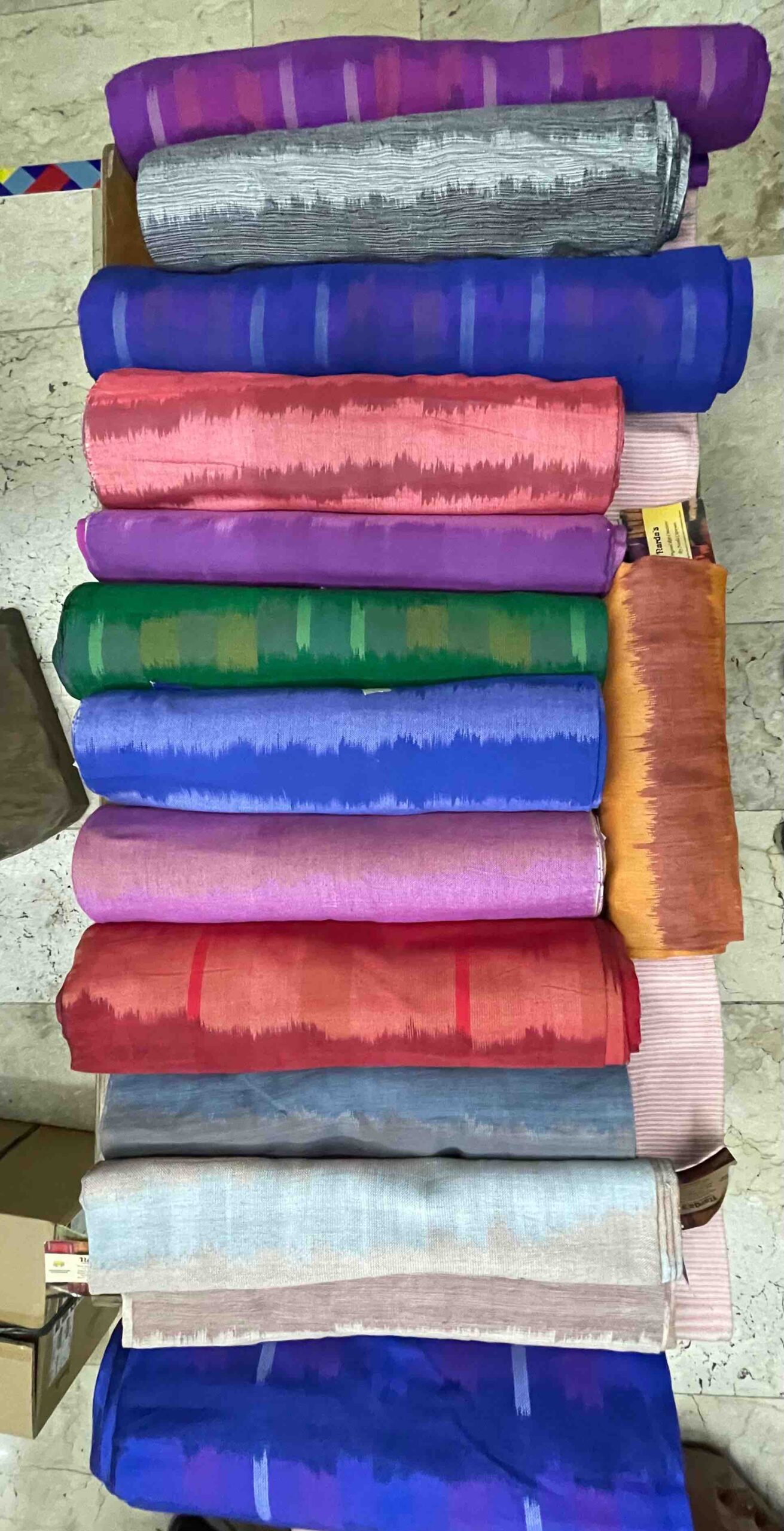 Having begun their journey in the '70s, Narda's has been championing the Cordillera Ikat, a traditional way of tie-dyeing before weaving, around the globe at places like Bloomingdale's, Neiman Marcus, etc. In addition, check out the special handwoven scarves in Baguio using native dye.
Mandëko Kito Artisans Market
The bi-annual artisans market organized by the Baguio Arts & Crafts Collective, Inc. (BACCI) features curated products of top creatives and artisans in the North like Candy Reyes-Alipio (Knitting Expedition), Rovilyn Mayat-an (Mayat-an Handicrafts), as well as Adelaida Guia (Abiakak crochet products), and Amparo Magallanes (Amparo's Apothecary). Furthermore, Mandeko Kito is set to be held in November this year at UP Baguio where it first began in 2020.
Photos by Marbee Shing-Go.